Check out our awesome list of Fundraisers!!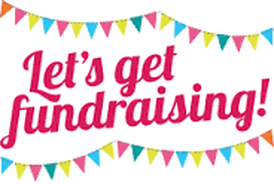 Jump to Section
Gift Card Fundraiser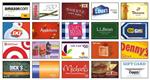 Throughout the school year, the PTO will offer 2 or 3 organized dates to purchase Gift Cards. It's easy!
First, make a list of gift cards you need – maybe Restaurants, Dunkin Donuts, Movie Theaters, Exxon or Mobil.
Then – make a list of places you shop – maybe Target, Walmart, Barnes and Noble, or Kohls.
Fill out the order form, enclose your cash or check, and send it into the school office labeled, "Parker PTO – Gift Cards".
Sit back and relax – your gift cards come back to you the following week! It's THAT easy!
Use the cards for gifts, or use them when you do your shopping.  You get the face value of the cards you buy, and Parker gets a percentage back from the retailers.
This fundraiser is one of the easiest ways you can help Parker School. The best part – you don't have to leave the house! Just plan ahead!!
For questions or more information, email Robyn Bue at robynbue76@gmail.com or Dena Seelen at denalw.seelen@gmail.com.
Remember, if you need gift cards outside of our organized dates please email Robyn and she would be happy to help you.
Click HERE for the Order Form
To see a Current List of Retailers go to gift card list of stores.
Online Magazine Fundraiser Card

For the last several years, our major fundraiser has been the Magazine Drive through Great American Opportunities. This school year, the board voted to forego this fundraiser. However, GAO is allowing us to continue the online portion of the program.
If you would like to order or renew your magazines follow the instructions below:
Go to www.gafundraising.com
Click the "Online Store! Open 24 Hours a Day" located at the top of the page
Click on the large maroon box that says: "SHOP NOW"
Enter the Parker online store ID, 862169, and click "NEXT"
Student Information Screen Appears – no info is needed, click "SKIP THIS STEP"
Time to start shopping!!
In addition to over 600 popular magazines, Great American has a large inventory of gift ideas for purchase. A few examples include stationery, coin collections, holiday wreaths and décor, and teacher appreciation gifts. They also offer many personalized items. Give them a look for your holiday shopping or gift-giving needs while supporting Parker Middle School! GAO's website is available all year long.
If you have any questions contact Edie Gale at ejgale321@gmail.com.
STOP & SHOP A+ SCHOOL REWARDS

Connect your Stop & Shop Card to Parker Middle School. Every time you shop and use your card, a percentage is donated to us! There is NO extra cost to you! To register your card use this link: http://www.stopandshop.com/aplus and Parker's School ID 09972. Any questions contact Kelli Brown at kabrown25@yahoo.com.
WACHUSETT MOUNTAIN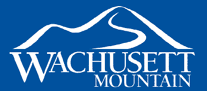 Parker is participating in Wachusett Mountain's School Fundraiser. For each online purchase of Lift Tickets or Beginner Packages, Wachusett returns $10 back to our school! In addition, you will still receive their standard economical online discounts. Go to http://www.wachusett.com. The Coupon Code is DON-PARKER.
ULTIMATE NO BRAINER FUNDRAISER!!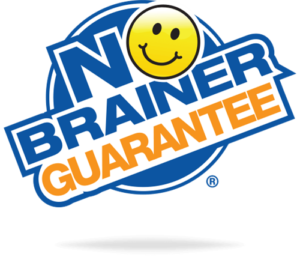 This fundraiser is in lieu of all fundraisers at Parker. You will still get notices from the school about events and fundraisers, but you can disregard if you like and support the PTO with a donationto help us achieve our goals to support our students and faculty!
Please send a check payable to Parker PTO and note "No Brainer Fundraiser". ALL DONATIONS ARE TAX DEDUCTIBLE!!
Click HERE to download the flyer to send into the Parker PTO.  Thank you for your support!
Advantages for  Parents/Guardians/Families
You won't have to purchase items.
You won't have to ask friends and family to contribute.
Your contributions are tax deductible.
It's quick and easy!
Advantages for the Parker Community
The PPTO retains 100% of all proceeds.
The PPTO can offer low-cost, family-friendly activities/social events (Pizza and Pumpkins, Lowell Spinners, Parker Pride Run)
The PPTO will continue to bring in fun and exciting enrichment programs that enhance your child's curriculum.
Extra funds will support overall school improvement.