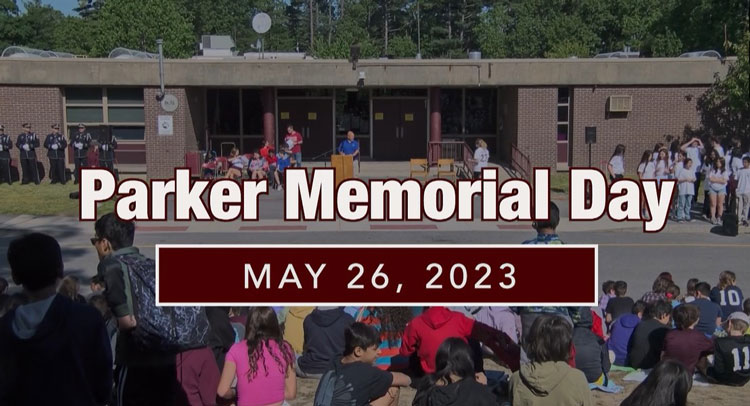 WATCH: Parker Middle School Memorial Day Ceremony
in News
View the Parker Middle School Memorial Day Ceremony Friday, May. 26 led by Principal and CHS Class of 1991 graduate Jeff Parks, an E-4 Specialist in the U.S. Army.
A special thanks goes to Chelmsford Telemedia for a terrific production. Watch the ceremony in full:
CPS Performances: Parker Memorial Day – May 26, 2023 from Chelmsford TeleMedia on Vimeo.
Chelmsford Telemedia is seeking volunteers. Contact Chelmsford Telemedia to find out more.