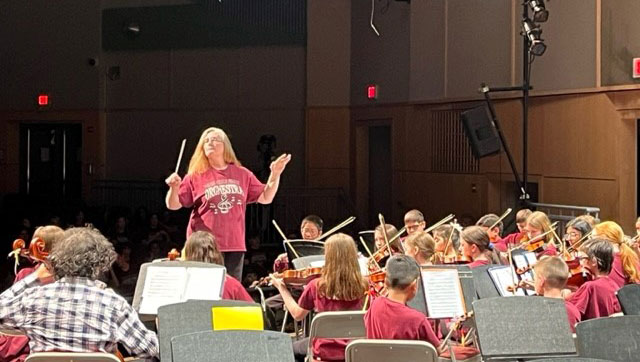 WATCH: Parker Middle School Orchestra-May 11, 2023
in News
The Parker Middle School Orchestra under educator/conductor Lisa Tiano and her former student-teacher Tyler Hamilton performed its spring concert Thursday, May 11, at the Carl J. Rondina Performing Arts Center at Chelmsford High School.
A heartfelt thanks goes to Chelmsford Telemedia for another stellar production. Watch it again in full:
CPS Performances: Parker Orchestra – May 11, 2023 from Chelmsford TeleMedia on Vimeo.