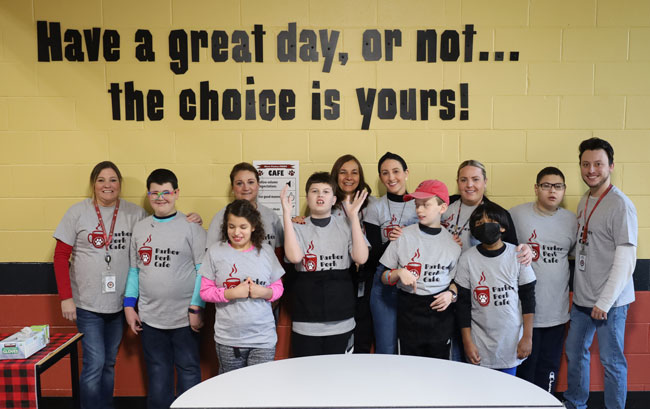 GALLERY & VIDEO: Parker Perk Cafe Grand Re-Opening
in News
Friday, Dec. 2 marked the grand re-opening of the Parker Perk Cafe, which had been shuttered since 2019 due to the Covid-19 outbreak.
The Cafe is run by the Parker Middle School's New England Center for Children (NECC) students, who serve as cashiers, hosts, waitstaff and offer delivery to classrooms and offices.
The Cafe, open on biweekly Fridays, re-opens Friday, Dec. 16 at 8:30 a.m.